The Yiddish Voice / DOS YIDISHE KOL / דאָס ייִדישע קול
On WUNR 1600 AM/Brookline, Massachusetts USA
Listen LIVE Wednesdays 7:30-8:30 p.m.
(Note: that's 7:30 p.m. Boston Time)
A Yiddish-language radio show serving Boston's Yiddish-speaking community.
A Yiddish Internet resource.
E-Mail: radio@yv.org
Twitter: @TheYiddishVoice
Facebook: @YidishKol
Station Mailing Address: Yiddish Voice, c/o WUNR, 60 Temple Pl Boston, MA 02111
Phone: (617) 730-8484 * WUNR Request Line: (617) 350-9931 (only call during the show)
Podcast: The 'Yiddish Voice' Podcast: Episodes Subscribe: Apple | Spotify | Google | RSS

Featured Sponsors: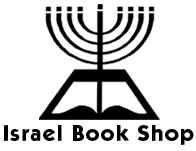 Israel Book Shop: Boston's Jewish Book and Gift Shop
410 Harvard Street Brookline, MA 02446
Tel 617-566-7113

---
Generous support has been provided by the following organizations: American Association of Jewish Holocaust Survivors of Greater Boston, Cheryl Ann's Of Brookline, The Butcherie, Israel Book Shop, BLER Travel, BBJCF (Brookline-Brighton Jewish Community Fund) of CJP, the League for Yiddish, Inc., TheWorld.com, Cafe Eilat, Marquis Jewelers.
To advertise on The Yiddish Voice, call +1-617-730-8484.
---
Featured External Site:
EYDES: Evidence of Yiddish Documented in European Societies - contains the sound archive (electronic version) of the Language and Culture Atlas of Ashkenazic Jewry. In German, English, and of course Yiddish in places.

Many more Yiddish links below!

---
Interested in Yiddish on Computers? Join the UYIP (Understanding Yiddish Information Processing) mailing list to ask questions and join in the discussion and planning. Information on using computers for Yiddish, and on subscribing to UYIP at: http://www.uyip.org